What's Trending
Summer 2023
Summer's Hottest Hits
Embrace the hottest summer trends in jewelry and let your unique style shine. From beachy boho to chic minimalism, our curated collections capture the essence of the season, empowering you to express your true self with flair.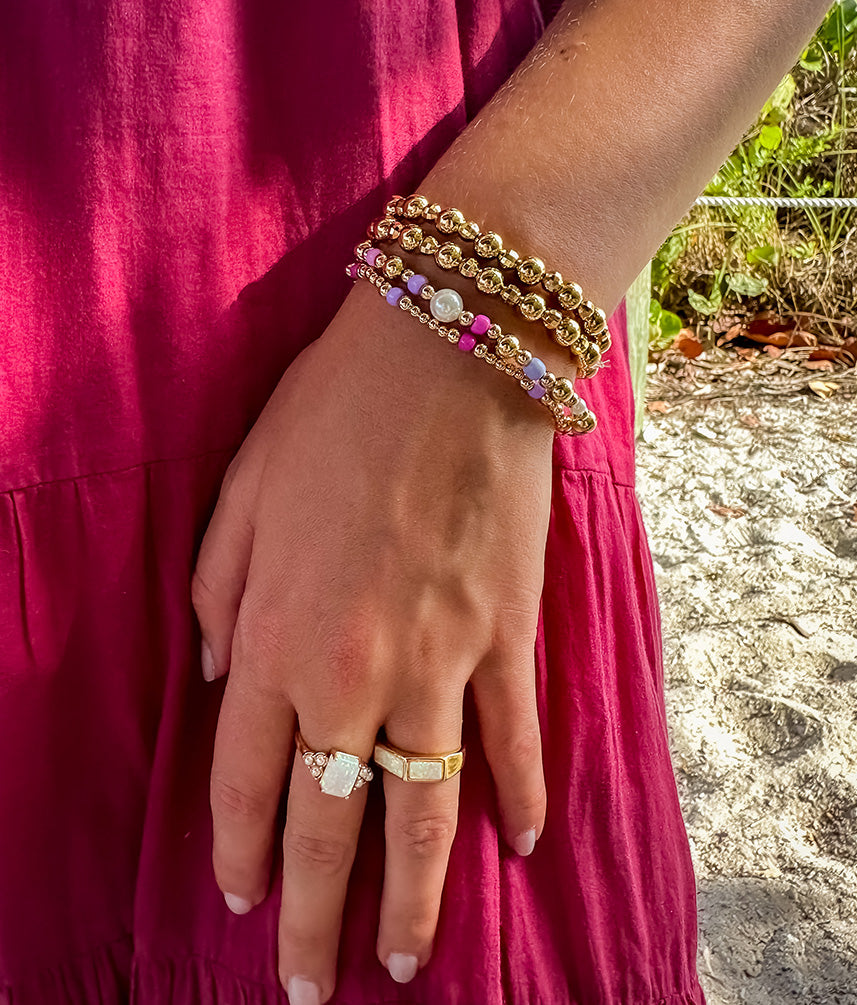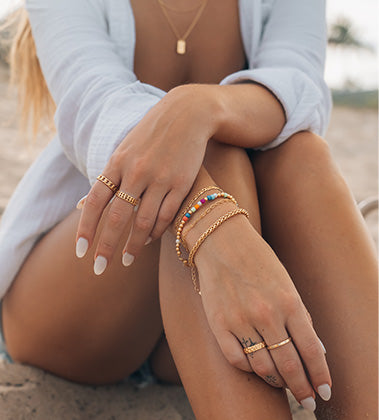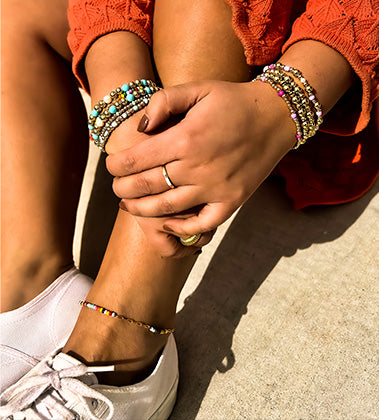 STACKED BRACELETS
Elevate your wrist game with our exquisite stacked bracelets. Mix textures, metals, and gemstones for a chic and on-trend look that embodies your unique style.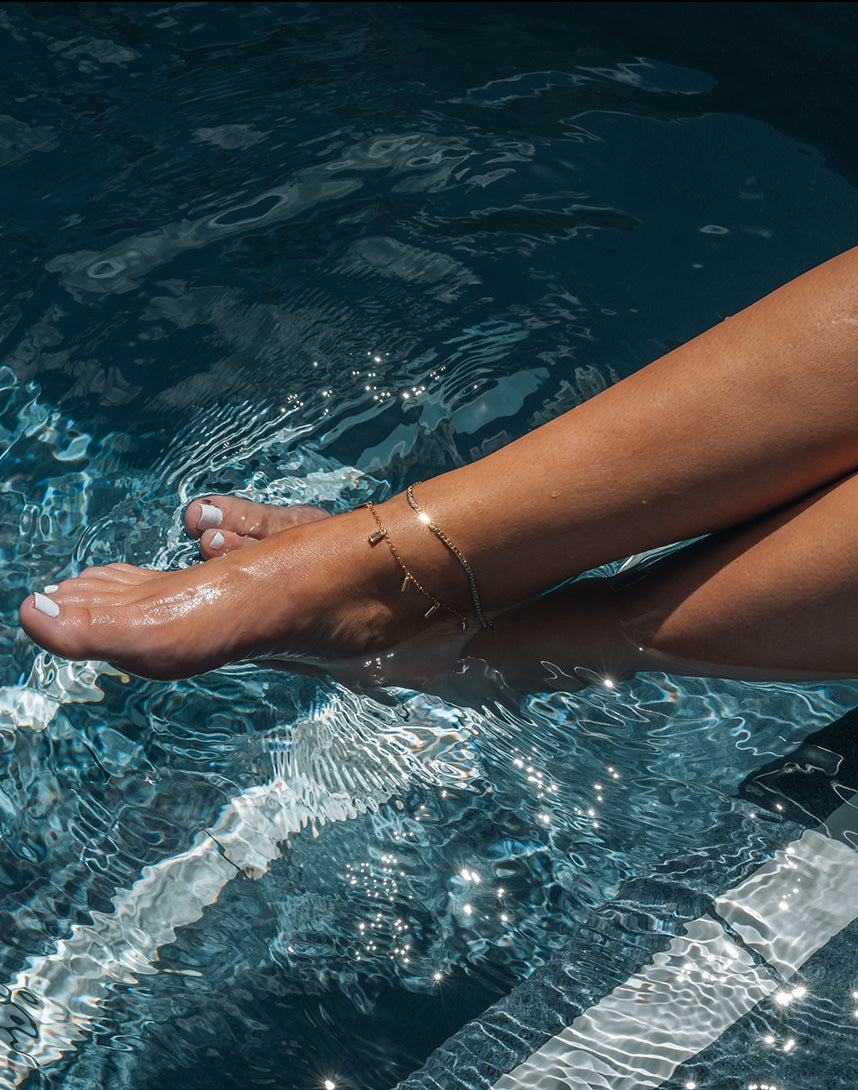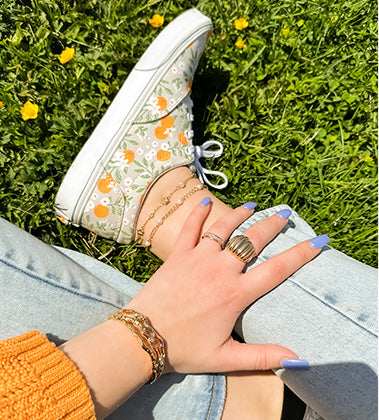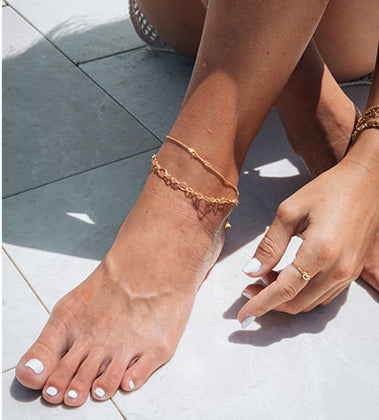 ANKLETS
Capture the essence of summer with our collection of elegant anklets. From delicate chains to intricate charms, these ankle adornments will effortlessly complement your style and add a touch of free-spirited elegance to any ensemble.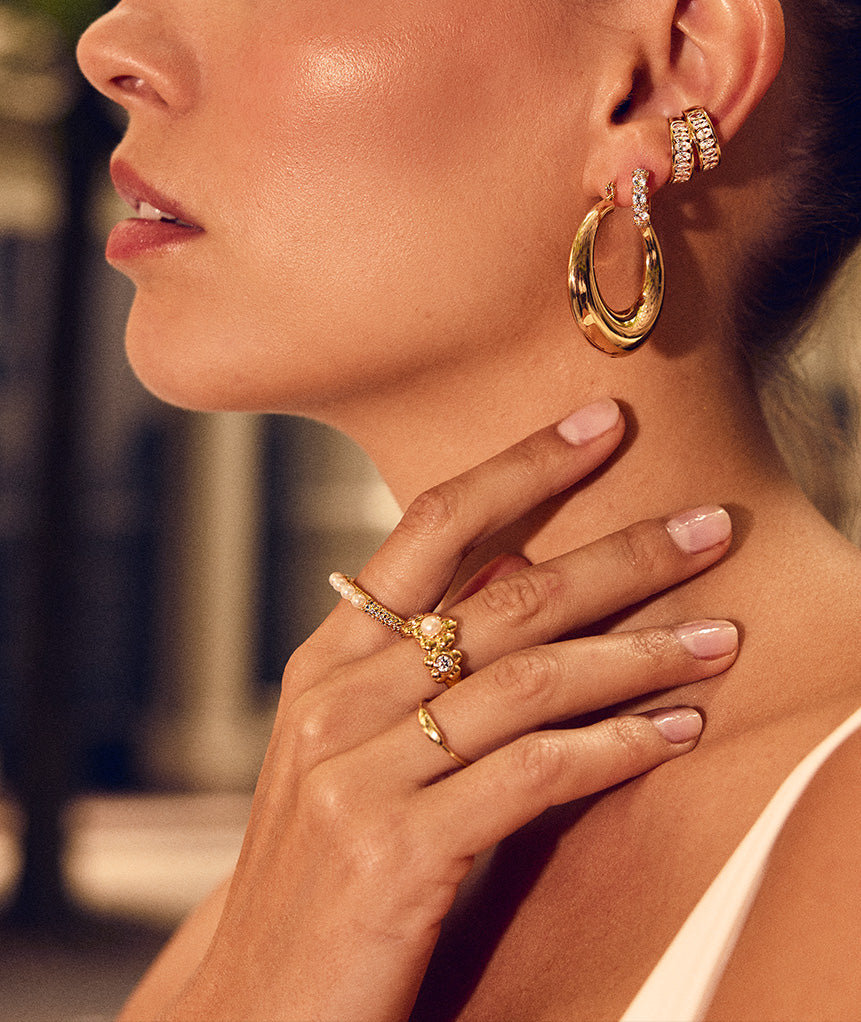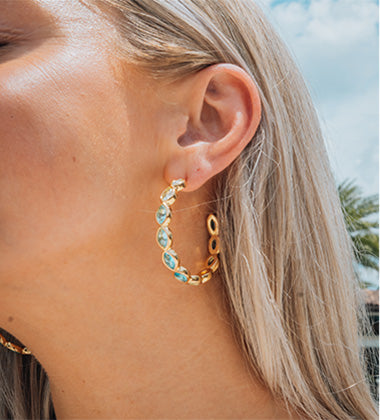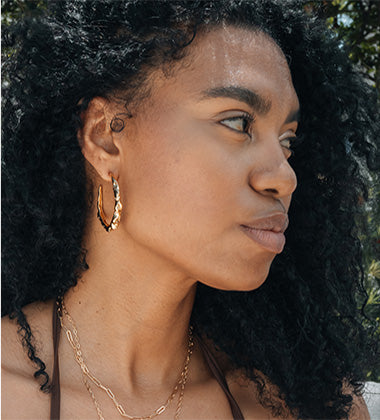 STATEMENT HOOPS
Our striking statement hoops are designed to empower your fashion choices, infusing your ensemble with an irresistible blend of glamour and allure. Prepare to make heads turn and hearts skip a beat.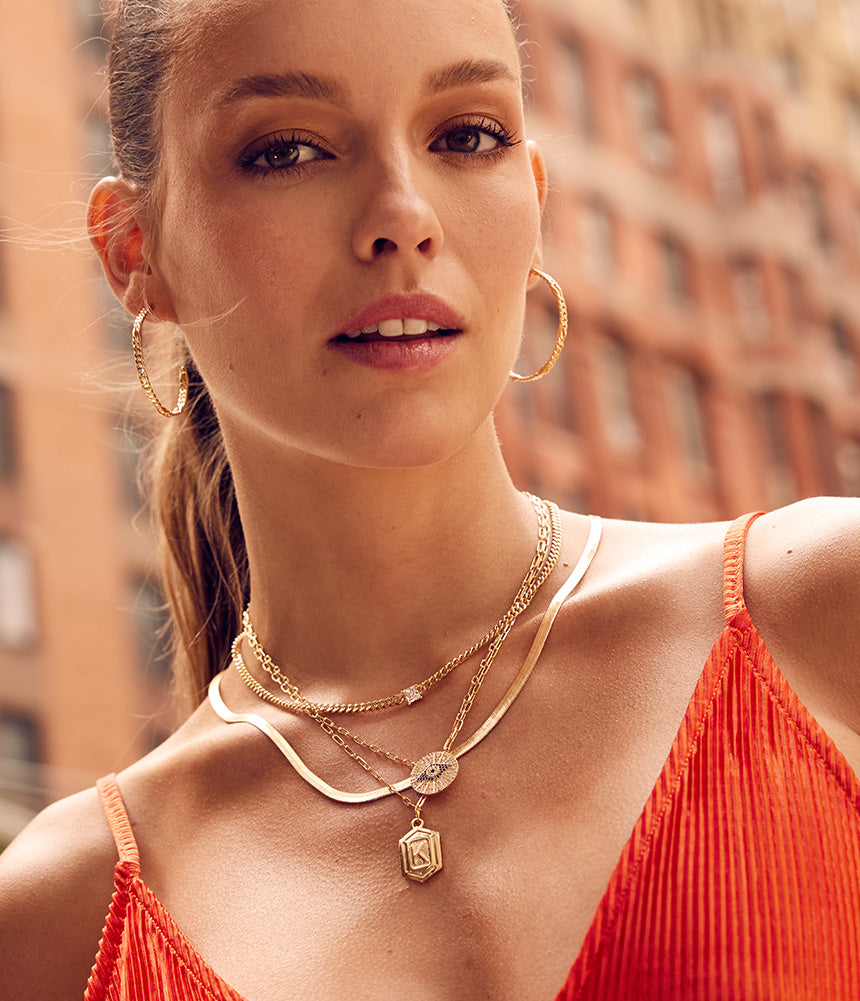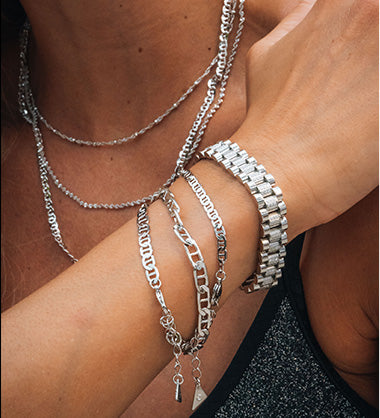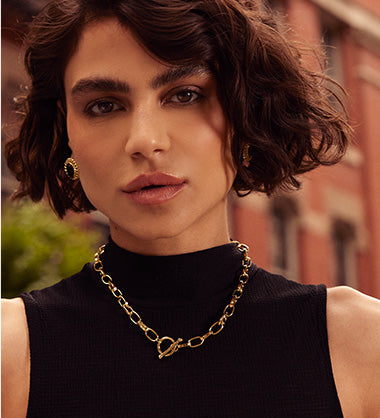 BOLD CHAINS
Embrace the allure of our captivating collection of bold chains. From striking chunky links to mesmerizing oversized pendants, these pieces fuse contemporaryism with timelenessnes, redefining the boundaries of modern fashion.

Amidst the glimmering world of design, we find our inspiration by gazing upon the evolving tapestry of trends. The Sterling Forever design team, led by Mike Cooke, ceaselessly embraces the allure of the red carpet, the mesmerizing fashion runways, and the exclusive events scattered across the globe. From these beacons of style, we craft exquisite jewelry that epitomizes both elegance and timelessness. Our creations, meticulously curated to perfection, bear the promise to endure eternally - a testament to the everlasting essence of fashion.